The weather in Orlando is beautiful. The Orlando city has plenty of sunshine with warm humid summers and cool winters. It's the perfect place to paint your house, but you might be surprised at what the temperature really affects when it comes to painting service. Do you think you know everything about painting Orlando Fl? Think again! we will talk about how weather influence paint job in orlando. 
Read Reviews on Google we know exactly when is the best time to paint. Keep reading if you want to educate yourself.
This includes painting the exterior of a home. If you paint a house in Orlando in the summer when the humidity is really high your paint will dry too quickly and it won't stick to the wall! You can plan ahead for this by painting at night or early in the morning, but try not to do it during mid-day when it's really hot in Orlando Fl.
Drying time and Curing Time
In summer, you can have a fresh coat of paint on your walls in as little as one day. In you are doing a house painting winter park, it could take as long as two weeks for the same excellent job to dry completely. 
Why is that? Weather conditions greatly influence how fast or slow a house will dry after the paint has been applied.
First, let's explain some terms. "Drying time" is the length of time a coat of paint takes to reach a tack-free state where it can no longer stick to your fingers. This varies depending on how many coats you've applied and relative humidity levels in the air, among other factors.
"Cure time," on the other hand, is the number of days it takes for a coat of paint to become completely dry. So when you hear painting contractors in Orlando Fl complain about how much longer it's taking to do their jobs these days because of the weather, they are probably referring to cure time.
What increases the drying time and decreases cure time?
Warm weather: 
Paint dries faster and cures in less time when temperatures are high (80 degrees Fahrenheit, 27 degrees Celsius) and there is low relative humidity. So if you want to cut down on your painting days, schedule your job for July instead of June or February in Orlando Fl.
Cold weather:
In the dead of winter park, when temperatures are consistently below freezing, paint slows down its drying process and cures in longer periods of time. This is why it is harder to do a house paint job in December than it is around April if you want an excellent job. 
Sunny days:  
On a clear day with high solar radiation levels (bright sun), your paint job will dry faster and cure in less time. Inversely, rainy or cloudy weather can greatly increase the amount of time that a coat of paint takes to dry. Relative humidity levels play a major role here too: during humid conditions, water from the air is absorbed into the wet paint, which further inhibits drying.
Let us look at various ways that weather affects painting in Orlando Fl.
Does weather affect paint ?
Absolutely. Hot weather causes paint to dry too quickly, while cold weather causes it to dry too slowly. This is because the materials in your paint start evaporating when temperatures get warm (or hot) and they begin condensing when it's cool.
Paint is a protective coating on the surface of a house. It safeguards against sun damage, water penetration, and other atmospheric dangers that can cause harm to your home over time. Deciding when to paint your house depends on many factors, including how long it has been since you last painted it, whether any changes in climate are likely in the near future, and what materials your house is made out of.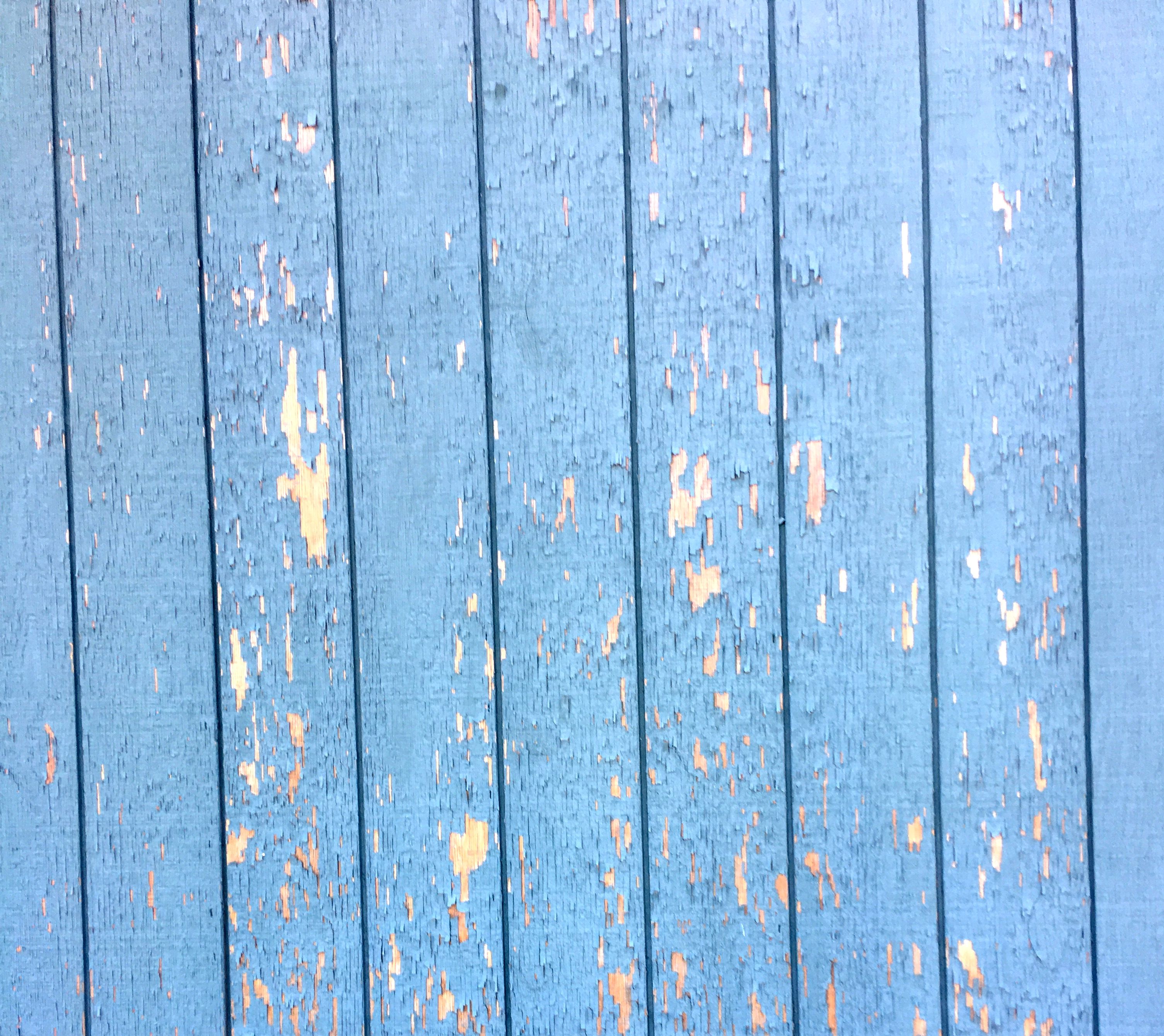 Some climates can be better than others when it comes to the type of protection that weather provides for paint. It's important to understand the many variables that play a part in how weather affects home exterior paint:
Salt Chlorination
This phenomenon occurs in areas like coastal zones near large bodies of saltwater. Salt can degrade paint by attacking chalky substances in exterior surfaces, causing them to crumble and peel away. This process is a result of a chemical reaction between saltwater or humid air and the calcium carbonate or lime stucco that makes up your house's paint.
Cold Weather
If you live in an area where cold weather is common during the winter park months like Orlando Fl, then you may need to paint your house more frequently than average, especially if you haven't updated its exterior in the past five years or so.
Cold weather places extreme stress on home exteriors, especially during times of quick temperature drops. These kinds of fluctuations can cause paint to crack and peel away from surfaces.
Cold temperatures are dangerous for exterior paints because they can freeze and create too much expansive stress on the paint molecules themselves. Cold weather temperatures also cause paint to become overly dry, which means that it won't adhere very well onto a surface.
Painting in Cold Weather
The best rule of thumb in regards to painting in cold climates in Orlando Fl is to do it when you can before the exterior surface begins to wear away from the elements.
When you're painting at night make sure you use a large drop cloth or even better – a paint shield. A drop cloth will prevent splatters from getting any paint on the ground.
If you have a large patio or deck you might want to consider painting it at night so that your flooring doesn't get dirty after you're done with your project.
The worst would be to wait until it's really cold outside and then try to paint your house Orlando Fl. If you paint when it's really cold the moisture in the air will make it take forever for your paint to dry and even worse – some of your paint may develop frost! This is why we recommend painting at night or early morning.
What is the best temperature to paint a house ?
This is a question that comes up often in my daily conversation with people. Many are aware of the benefit of painting Orlando Fl, but some believe it's only necessary when the house needs paint anyway.
Even if you prefer to buy new homes, instead of rehabbing old ones and adding value, this question still applies: what is the best time to paint a new house?
It's important to realize that the question of when to paint must come from the perspective that, in fact, painting can add value to a home. I know this is not everyone's opinion. If you don't believe the exterior appearance of a home adds any value at all or contributes in any way to its usability, functionality, utility, or livability – perhaps you should not be reading this article.
Painting Improves the Value of Your Home
If you are still reading, then I assume my belief is true for you as well: the appearance of a home influences its value. And because it does influence its value, painting can even be used to hide some flaws that may detract from the appearance.
I'm going to make the argument that painting in Orlando Fl at the best time will add value because it ensures the job gets done when it's most needed. Painting is not just about making something look nice. It can also be used to protect your investment in a home, which then leads to added resale value.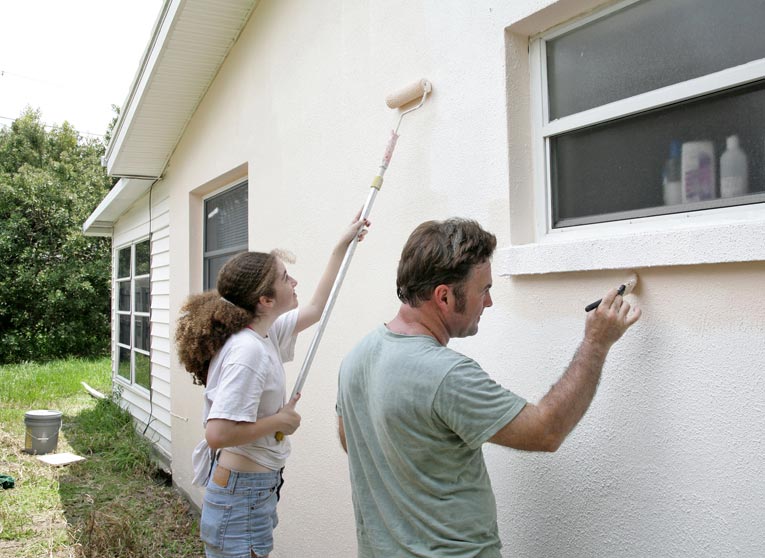 For example, painters should always paint the corner boards (also called bargeboards) on homes with asphalt shingle roofs. These trim boards are often neglected between paint jobs, which allows moisture to work its way into the wood and rot it from beneath.
While this is not a problem in newer homes where insurance will cover any damage, an old home's owner may be responsible for the cost.
Perfect Time for a Paint job
The best time to paint a home in Orlando Fl is when the need for a paint job is highest, and that will be in weather conditions where moisture intrusion from wind or rain, or from high humidity levels, are at their highest.
Of course, you could wait until you have your insurance check to pay for it, but why not get the benefit of a higher value return from your investment?
Ideally, you want to paint in temperatures between 50 and 75 degrees Fahrenheit. The humidity should also be under 60%. This ensures that your paint will dry at the right rate.
If you're painting when it's too hot outside, use a good drop cloth to protect your floors or driveway when possible.
You may also try using fewer coats of paint to help keep your project going a little bit faster. If you're painting when it's too cold outside, consider waiting until warmer weather to start this type of exterior painting work.
What is the best temperature to paint inside?
It is no surprise that there are so many factors to consider when you paint inside a house. The temperature outside, the type of paint you use, and even whether or not your furniture gets in the way all play a part in getting the best possible results from your hard work. And it is this second factor that we will focus on, as it is often the most encountered problem.
The best temperature to get the interior of your house painted in Orlando Fl is generally considered to be around 70 degrees Fahrenheit. The lower end of this scale offers more humidity in the air, which can sometimes increase drying times for your paints.
The upper end of this scale reduces humidity issues but may alter the viscosity of your paints. It is best to try and stay within this range to ensure that your paints remain consistent throughout the job.
The Paint Process is Crucial
Another factor that affects Orlando Fl painting inside a house has nothing to do with the paint itself, but rather what you will be doing during the process. If you are painting around people or furniture, it is important to make sure that these people and pieces do not get in the way. If they do, there could be problems with them shifting while you are painting around them, which can cause issues for your work's durability.
Make sure to take these things into account so that you get the best possible results out of your next quality paint job inside a house.
Best Temperature for a Paint Job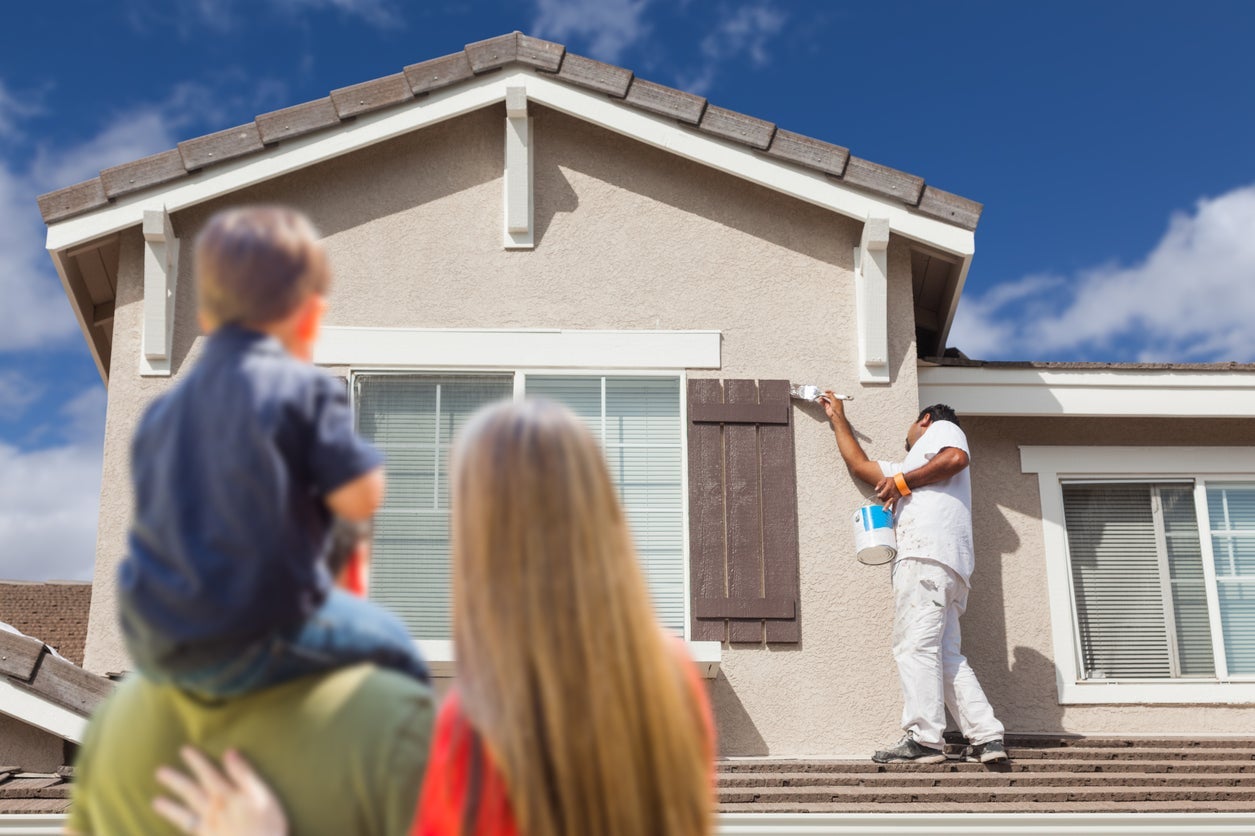 In terms of temperature, when painting inside you don't have to worry about weather conditions. However, there are other things that can affect how your great paint job turns out. For example, if a home is not properly ventilated it will become very stuffy in the rooms where you're painting and this will result in a less than perfect finish. It's even worse to paint in rooms that don't get any ventilation at all.
If you're painting inside, make sure your windows are open and there is plenty of ventilation in the room where you'll be working. If this isn't possible make sure to wear an appropriate mask or respirator in order to protect yourself from inhaling too much paint or primer fumes. If you do that, your end result will be worth the extra effort.
How does cold weather affect the application of paint ?
You can paint when it's cold outside as long as you know how to protect your project.
This is also why we recommend painting at night in Orlando Fl – it's usually cool and comfortable and there aren't a lot of bugs around.
The biggest problem with painting when it's cold is that the paint may take too long to dry. This will cause you to wait a lot longer before you can use a room, and it could even damage your equipment if you're in a hurry.
You'll have to find out what works best for your project, but we recommend waiting until it warms up a little bit outside before painting the exterior of your home.
Below are some of the most important things to remember about how cold weather affects house painting jobs and commercial painting services.
House Painters Should Be Prepared for Cold Weather Conditions:
While exterior house painting is not necessarily prohibited when it's cold out, ice and snow can present additional challenges that may affect the outcome of your exterior house painting project.
The Prep Work for House Painting in Cold Weather:
When it comes to exterior house painting, winter park conditions can make surface preparation and remediation much more difficult, so it's important to choose professional painters who will take extra care with these aspects and do a very good job.
Make Sure that You're Working with a Professional House Painter:
Before getting your house painted in freezing conditions, make sure you've selected a professional house painter with the necessary experience and equipment to avoid any issues. A reputable exterior house painter will often have an increased price for cold weather work, but at least you'll know that they understand how to deal with weather conditions.
Cold Weather Painting Concerns:
An exterior painting project can continue into the winter, some jobs have to be suspended or postponed until a better time. Freezing temperatures and snow could potentially prevent paint from adhering to your home's siding, so if you're getting an house painting job done before winter, you'll need to get it scheduled very early so as to get an amazing job done.
House Painters Should Be Aware of the Five D's:
One way to be prepared for cold weather exterior house and commercial painting is by familiarizing yourself with the "five D's," which outline five issues that can arise when it comes to winter weather conditions: delays, demurrage, drafts, danger, and discomfort.
When all five of the D's are present at the same time, it can be very difficult to paint correctly. The following tips will help you prepare for cold weather exterior house and commercial painting: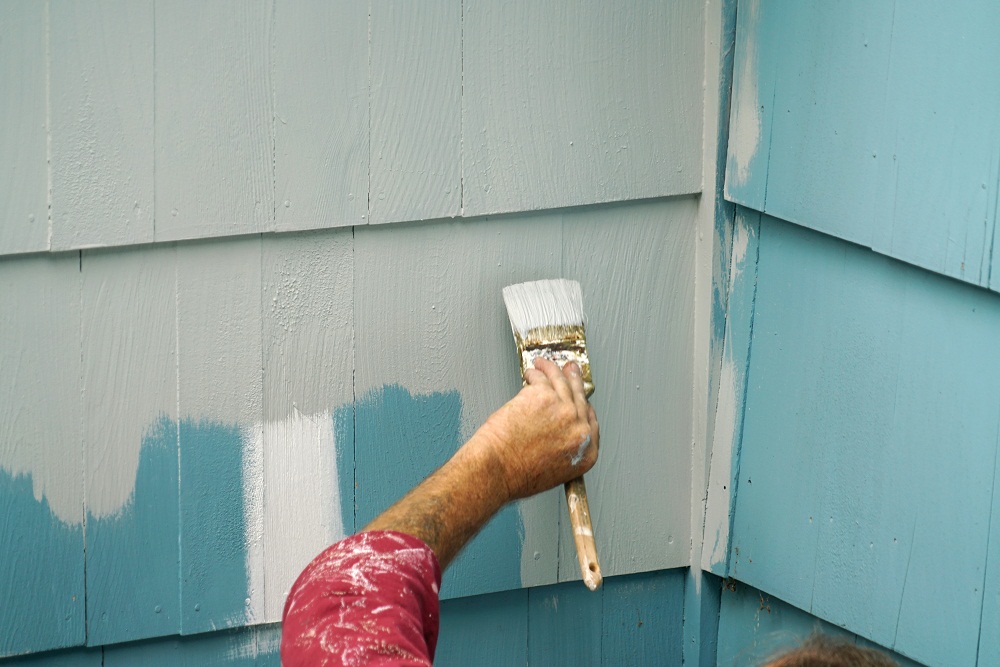 1. Delays:
Make sure that your exterior painting job can be completed in a timely fashion, and take into account any snowfall or other factors that might hold up the process.
2. Demurrage:
Don't begin to work with house painters if you're worried about delays- start looking for a painter well in advance in order to avoid a rush at the last minute.
3. Drafts:
If it's very cold out or drafts are present, make sure your house painters take precautions before beginning work; drafts could cause problems for the paint and lead to poor results on your home's exterior.
4. Danger:
Make sure you hire professional house painters who are careful to work safely in winter conditions and will take some extra steps to avoid any potential accidents.
5. Discomfort:
Ensure that your house painting project is done comfortably with good working conditions for your house painters- this might require heating or insulation or other solves.
What time of year is best to paint the interior of my house?
Painting your house's interior is one of the most common home improvement projects. It can offer a great return on investment (ROI) and can also increase the value of your home if you are planning to sell it in the near future.
The following factors will help guide you to pick the right time. Here's what you need to know:
Favorable weather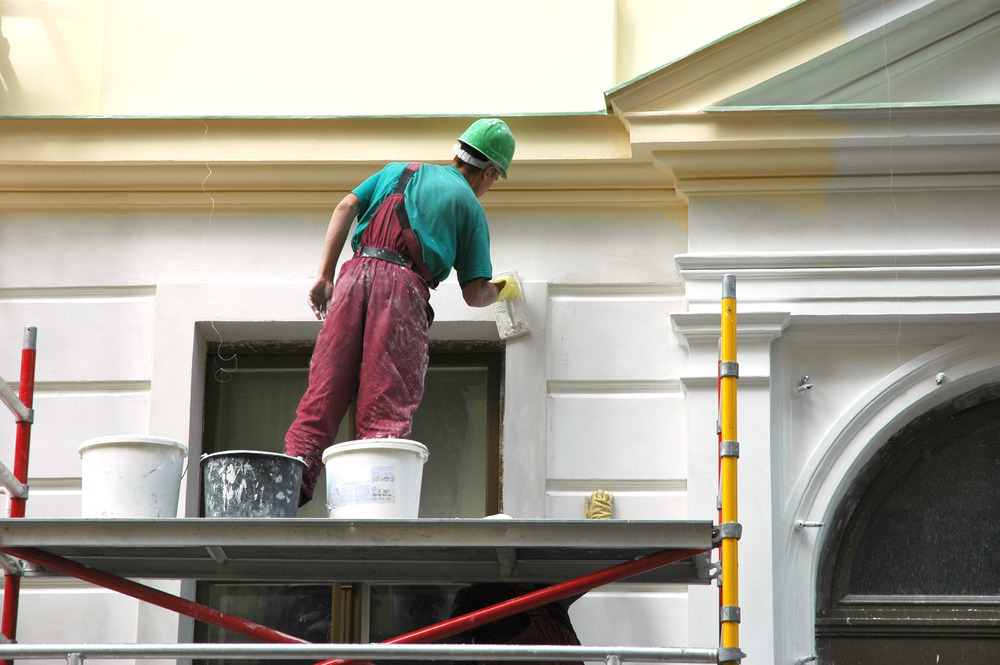 Don't paint if it's going to rain, or carry out painting in hot weather as your newly painted surfaces will start deteriorating as soon as they're exposed to moisture. In general, paint when the weather is cool and dry. However, you can also do interior painting in winter if your home has good insulation.
Painting in the cold
The weather outside isn't the only thing that can create problems for your painting project. Internal factors such as heat and humidity, which are influenced by the number of people occupying the home and how efficiently it is insulated or heated, can also affect your paint job.
Checklists and
preparation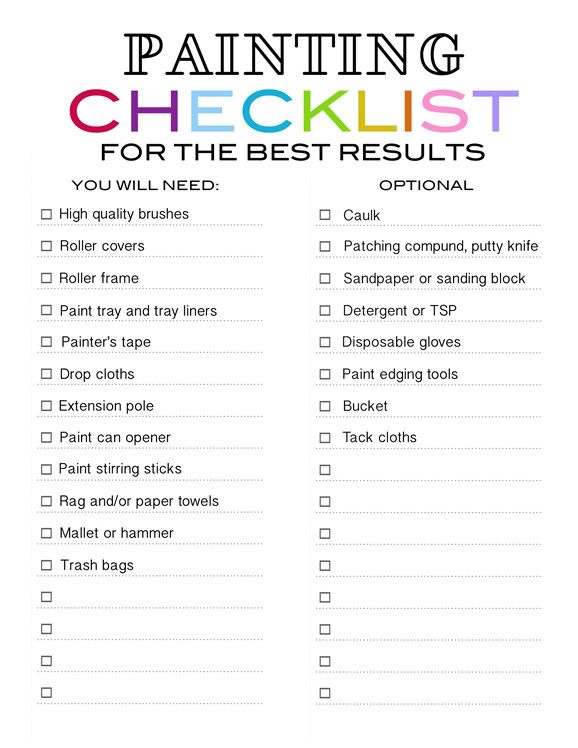 As part of your painting routine, inspect and clean all areas to be painted in order to remove grease, dust, and dirt. Also, try to seal any holes with putty prior to applying paint. This will ultimately save you from re-painting those areas later.
Get a Good ROI for Your Paint job
If you want to get the best return on your investment, paint one area at a time. For example, if you are painting 2 rooms, try to paint 1 room entirely before moving on to the next. This way you can avoid having to use more coats of paint or repainting an already painted surface.
For the best results, it's usually best to paint when it isn't too hot or too cold outside. When painting inside you don't have to worry about weather conditions, unless there is no ventilation in the room where you're working.
Try to pick a time of year when it's comfortable out – i.e., not too hot or too cold. If you're painting in the dead of winter in Orlando Fl, make sure you take all the precautions necessary to protect yourself and your project from bad weather.
Final Thoughts
By using these tips, you should be able to paint no matter the weather conditions and do a great job. Just remember that preparation is key and that your end result will only be as good as the steps you take before you start painting. If at any time during a project there seem to be problems, it's best to stop until the issue can be resolved.
Following all the steps above will help ensure that your painting Orlando Fl experience is stress-free and enjoyable. We are the best Orlando painting company With this advice, you should be able to paint no matter the weather conditions. Good luck painting!
The number of colors used, paint grade and surface prep work required will all have an impact on painting quality as well. 
if you ready to get a On-Site , Acurate & Affordable Quote
in 1HR only then let's talk 
Get a FREE QUOTE IN 1 HR 
We're licensed and insured painters andprovide a complete range of residential and commercial services to investors ,business owners as well as homes. 
No Job Is Too Small
Competitive & Honest Pricing
Flexible Scheduling